Kickstart Your Fitness With Adult Karate Classes!
Are you looking for a way to enhance your fitness, improve your focus, reduce your stress and anxiety, plus learn real-world self-defense skills?
American Legacy Martial Arts has everything you need and more. When you engage with our American Kenpo Karate training, you'll get the chance to revitalize your fitness and get unparalleled access to self-defense training, an awesome community, and all the support you need to find success. We've helped individuals from around Cheyenne become their best selves through our Adult Karate classes, and we'd be proud to help you achieve your goals, too!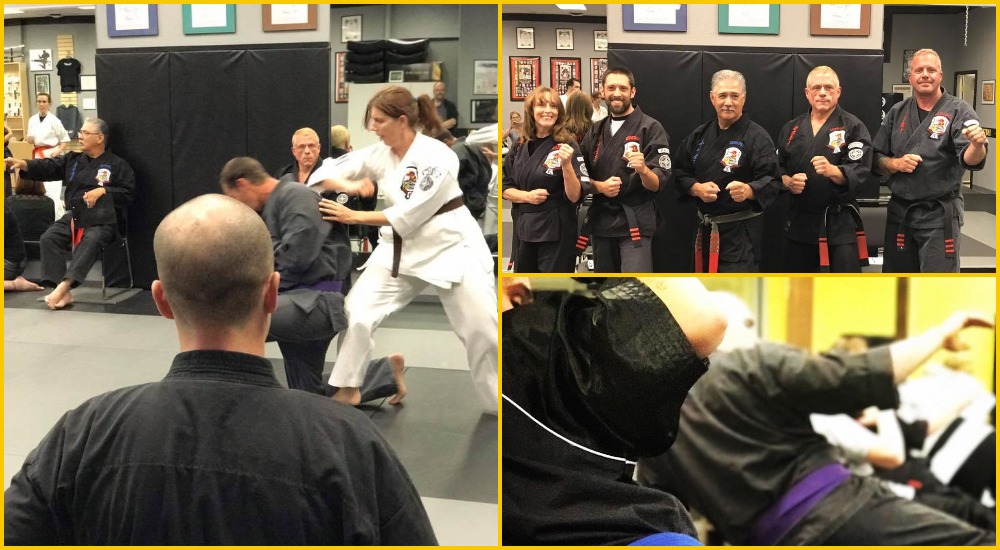 If you have questions, just fill out the form below to learn more!

Michael, 11:30 AM

Sign up for our Adult trial here!!!
Adult Karate Classes Create Lasting Results
American Kenpo Karate offers a wealth of benefits, and it's a dynamic, high-energy workout! No matter your experience or fitness level, our Adult Karate program can help you curate a healthier lifestyle, lose weight, build confidence in yourself, learn self-defense, and connect with an awesome community. Our team at American Legacy Martial Arts has helped people around Cheyenne accomplish their fitness goals since 2012, and the results are real!
You'll get professional guidance, one-on-one coaching, and the high-quality training you need to get the most out of every class. Our adult martial arts program offers traditional Karate training designed for the modern world, with your goals in mind.
Join us for Adult Karate classes and get access to:
An engaging workout routine that will burn calories & build confidence
World-class instruction from professional instructors
A community that will provide you with the support & accountability you need
Practical self-defense training for any situation
When you train in American Kenpo Karate with us, you'll get all the benefits of hitting the gym without the boring routine. You'll experience reduced stress and get the chance to take on real self-defense training. Our Adult Karate classes are the perfect solution for anyone looking to expand their fitness and see real results!
Get Started With Adult Karate Classes in Cheyenne Today!
American Legacy Martial Arts is proud to offer high-quality training at an affordable price. Our Adult Karate classes are an excellent way to build robust fitness, connect with your family and community, and learn self-defense from veteran instructors. Simply stop by our location in Cheyenne and see for yourself how traditional Karate training can benefit you!
Or if you have questions, you can just fill out the form below and our team will reach out to you!