Set Your Child Up For Success With Kids Karate Classes!
Our team at American Legacy Martial Arts places a high premium on community. That's why our Kids Karate program focuses on developing important life skills such as confidence, discipline, respect, and work ethic. Your child will also benefit from the energy, experience, and mentorship that our professional instructors bring to Cheyenne.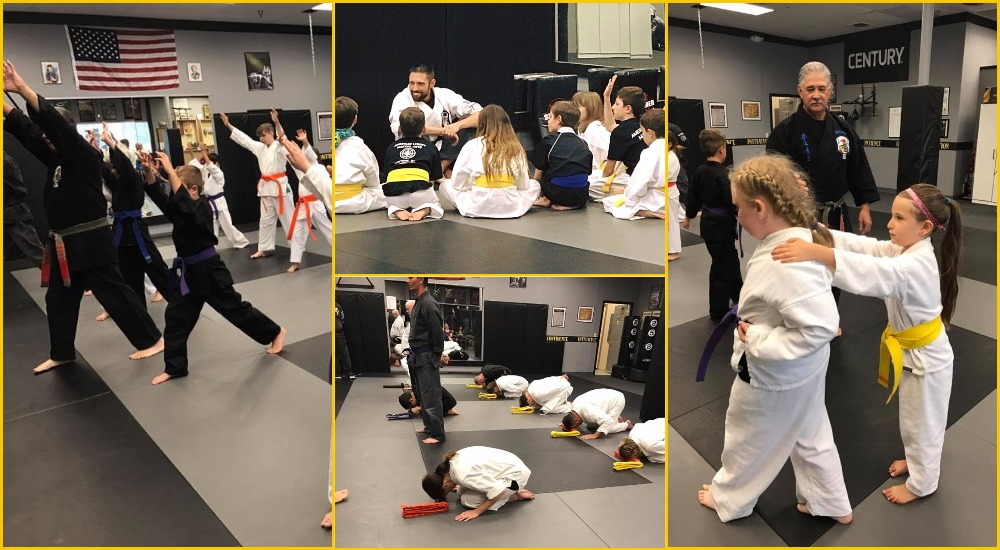 Get your child started on basic karate skills and see their eyes light up as they go from a white belt to a black belt! Our American Kenpo Karate system is unique, innovative, and proven to be both an effective form of self-defense and a whole lot of fun! Classes are divided into Lil Dragons (Ages 3-4 & 5-7) and Kenpo Kids (Ages 8-14).
If you have any questions, just fill out the short form below to learn more!
Sign up for our 6 week Kids trial here!!!
Why Choose Kids Karate Classes?
For thousands of years, the martial arts have helped students cultivate physical, mental, and spiritual growth. Here at American Legacy Martial Arts, we use American Kenpo Karate to help our students develop important life skills that will serve them throughout their lives. Our Kids Karate classes are about more than punches and kicks...
When your child trains with us, the hard work and practice they put into Karate will teach them focus and a strong work ethic. As they try to earn each new belt, they gain confidence and learn smart goal-setting skills. The new friends they'll meet and the mentorship of our expert instructors will teach teamwork and leadership. The benefits are endless!
Join us in Cheyenne for Kids Karate classes that will help your child:
Develop unwavering self-confidence in any situation
Improve their focus & discipline, resulting in better performance at school
Learn how to persevere & set achievable goals
Understand the value of respect, compassion, & courtesy
And Your Child Will Love Karate!
Kids Karate classes come with a wealth of benefits, but they're also tons of fun! Each class will keep your child active, excited, and moving. Our classes at American Legacy Martial Arts are structured so that your child will get access to educational games and fun martial arts techniques, plus meet new friends and develop their gross motor skills.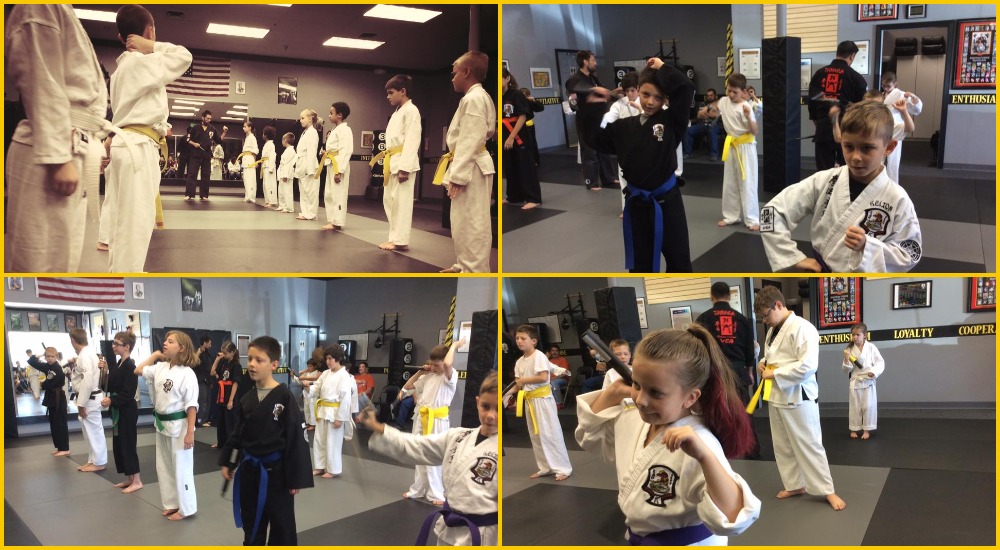 Cheyenne has plenty of options for team sports, but kids martial arts programs offer the same physical benefits plus a whole lot more!
See how our Kids Karate classes can help:
Improve your child's hand-eye coordination
Increase speed, agility, & strength
Teach non-violent bully prevention strategies
Establish lasting habits of physical fitness
Enroll in Cheyenne's Best Kids Karate Program Today!
From day one, your child will absolutely love our Kids Karate classes. They'll get a headstart on real life skills, build confidence, learn self-defense, and enjoy the sense of community and positive mentorship that comes with our program at American Legacy Martial Arts. And with our accessible trial offers and convenient Cheyenne location, it's easy to get started with your first class!
If you have questions, just fill out the form below and our team will reach out to you!